Wondercap Kit Installation Instructions
---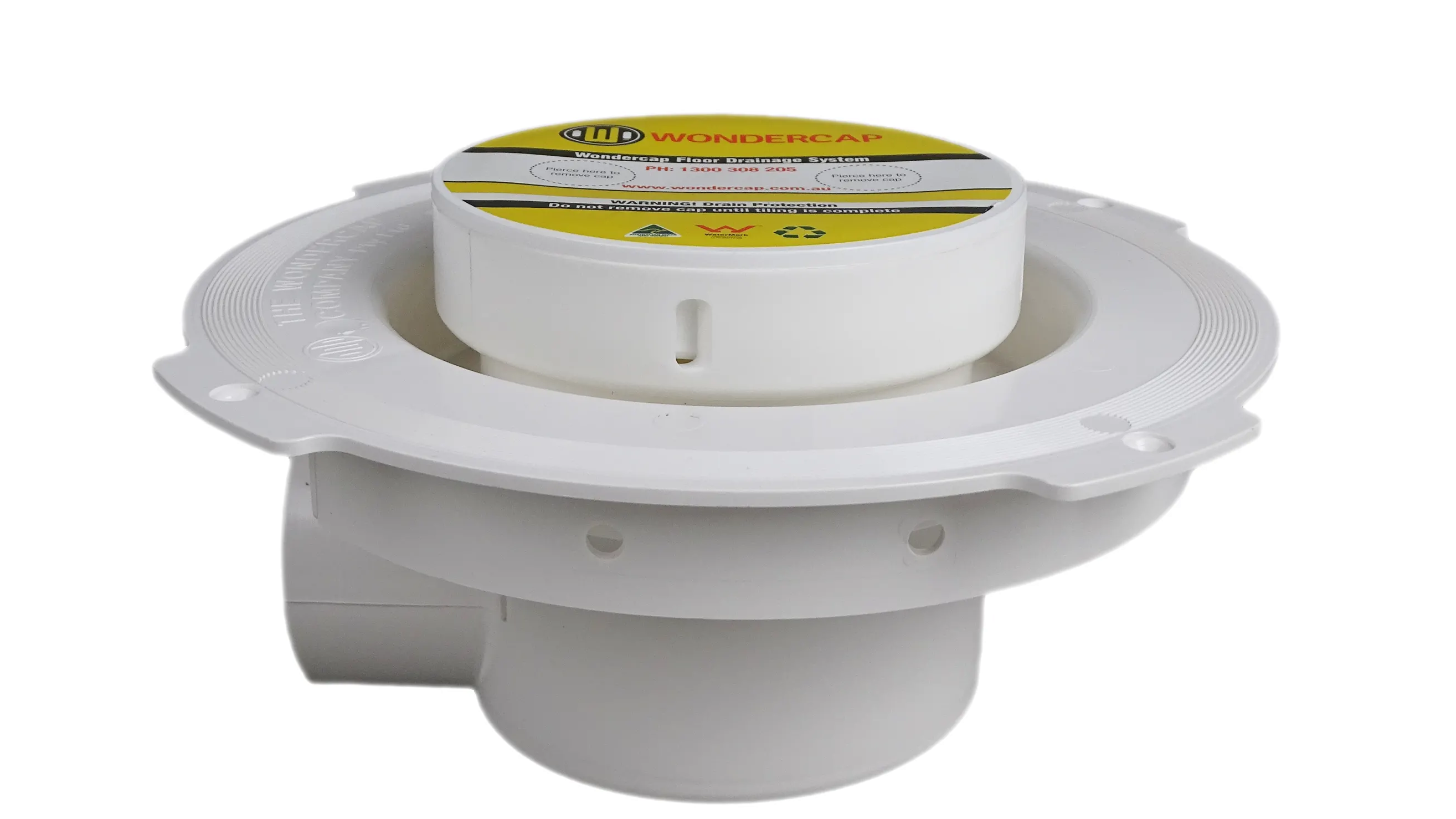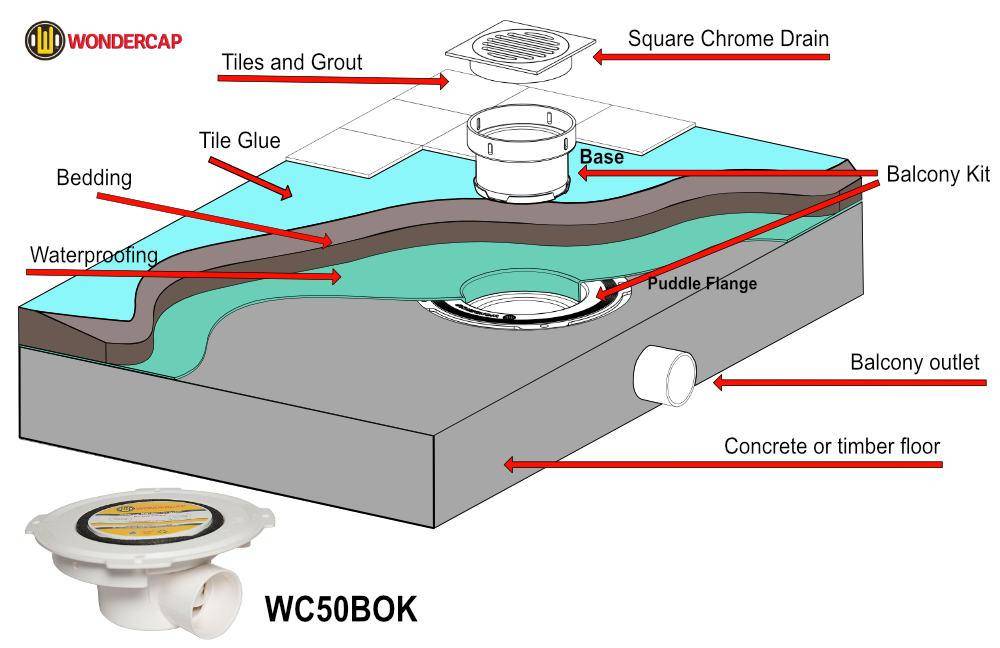 ---
Step 1
The Balcony Outlet contains an immediate 90 degree bend for shallow substrates or external protruding drains.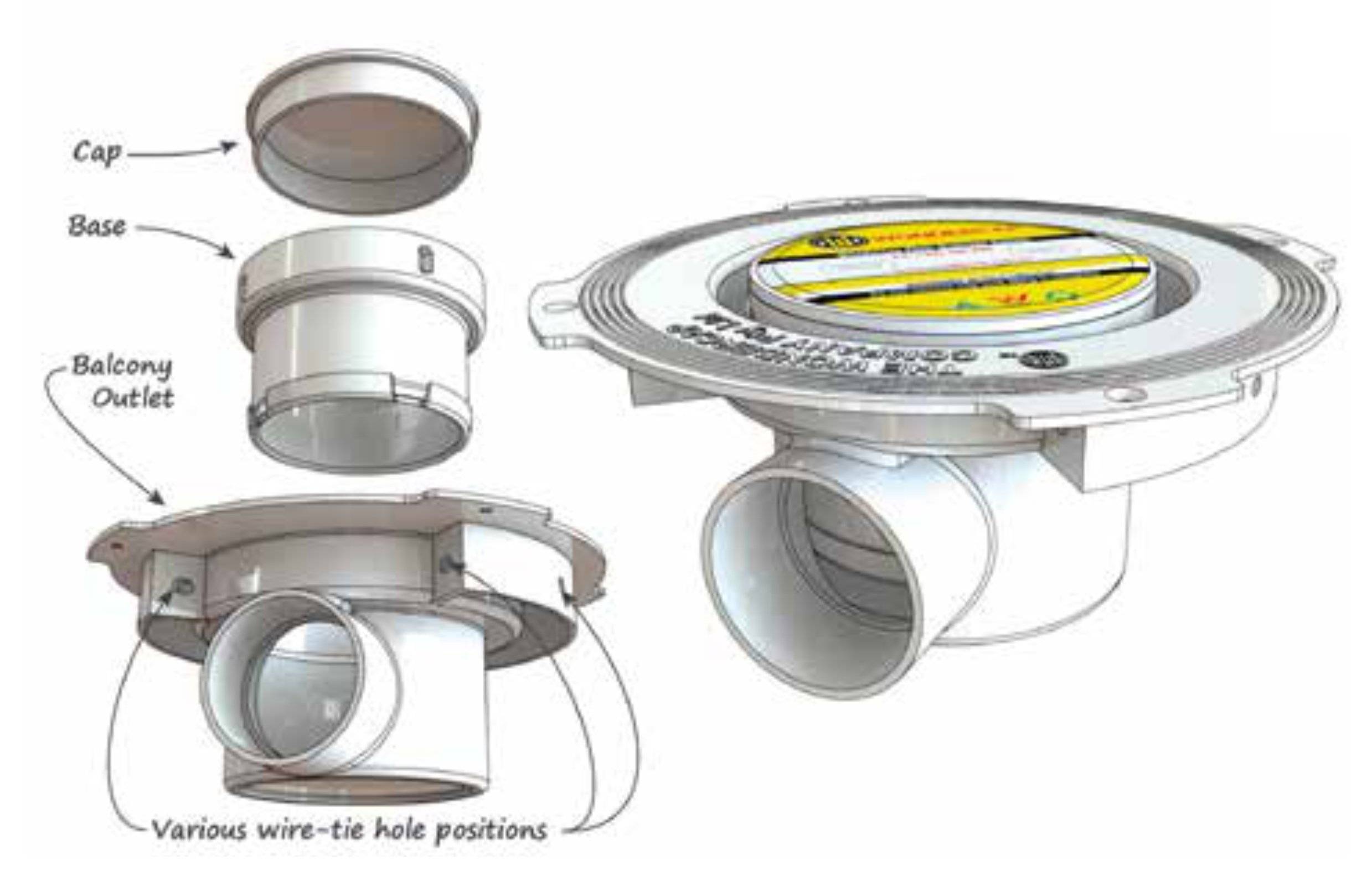 Step 2
Tie off the balcony outlet to Reo bars using any of the available attachments points.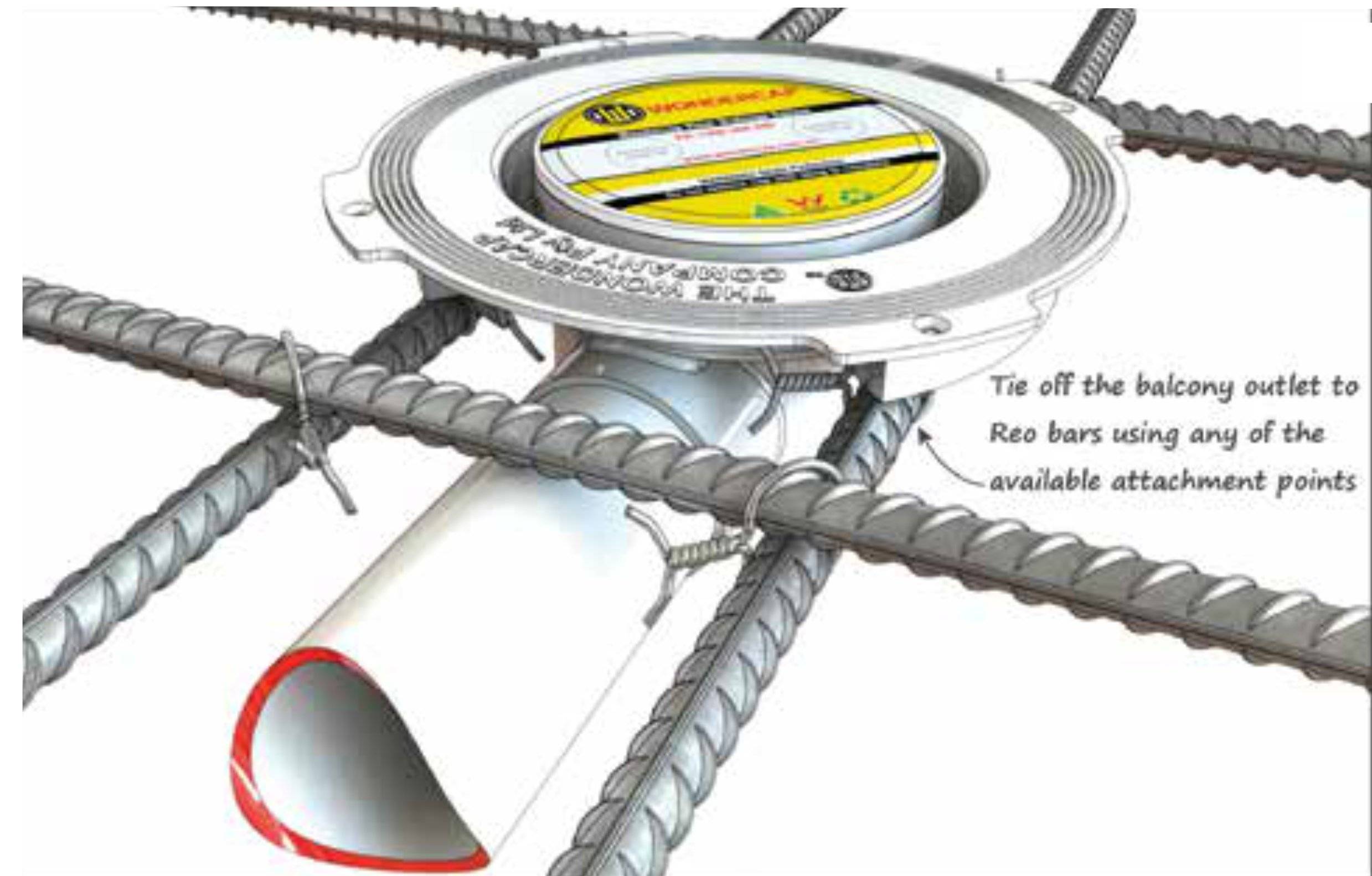 Step 3
The outlet can be either connected to the internal plumbing or an external frog mouth.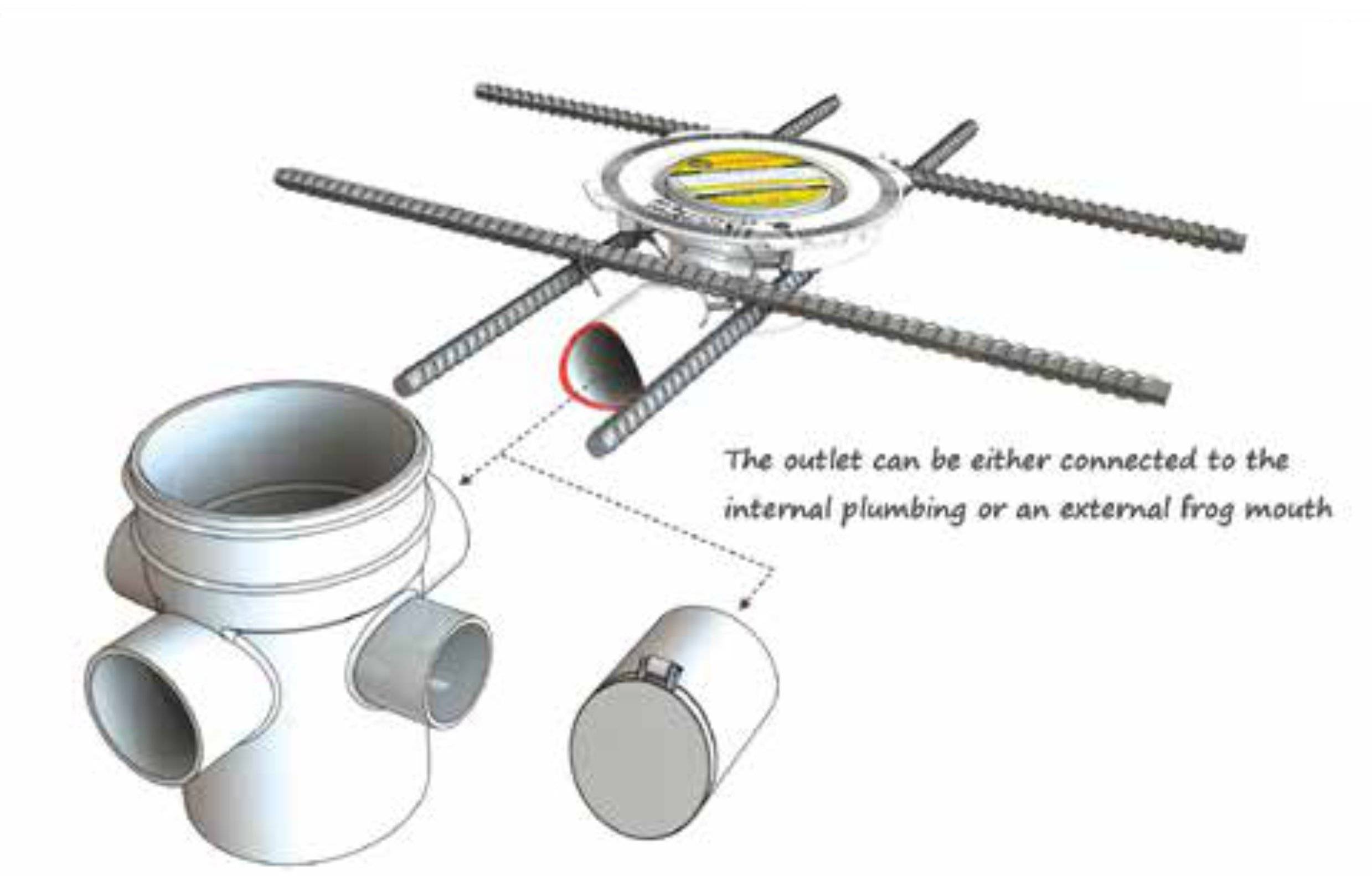 ---
Step 4
Pour the concrete slab up to the level of the flange, raise the base to the required tile height and trim away any portion of the base that may cover the outlet.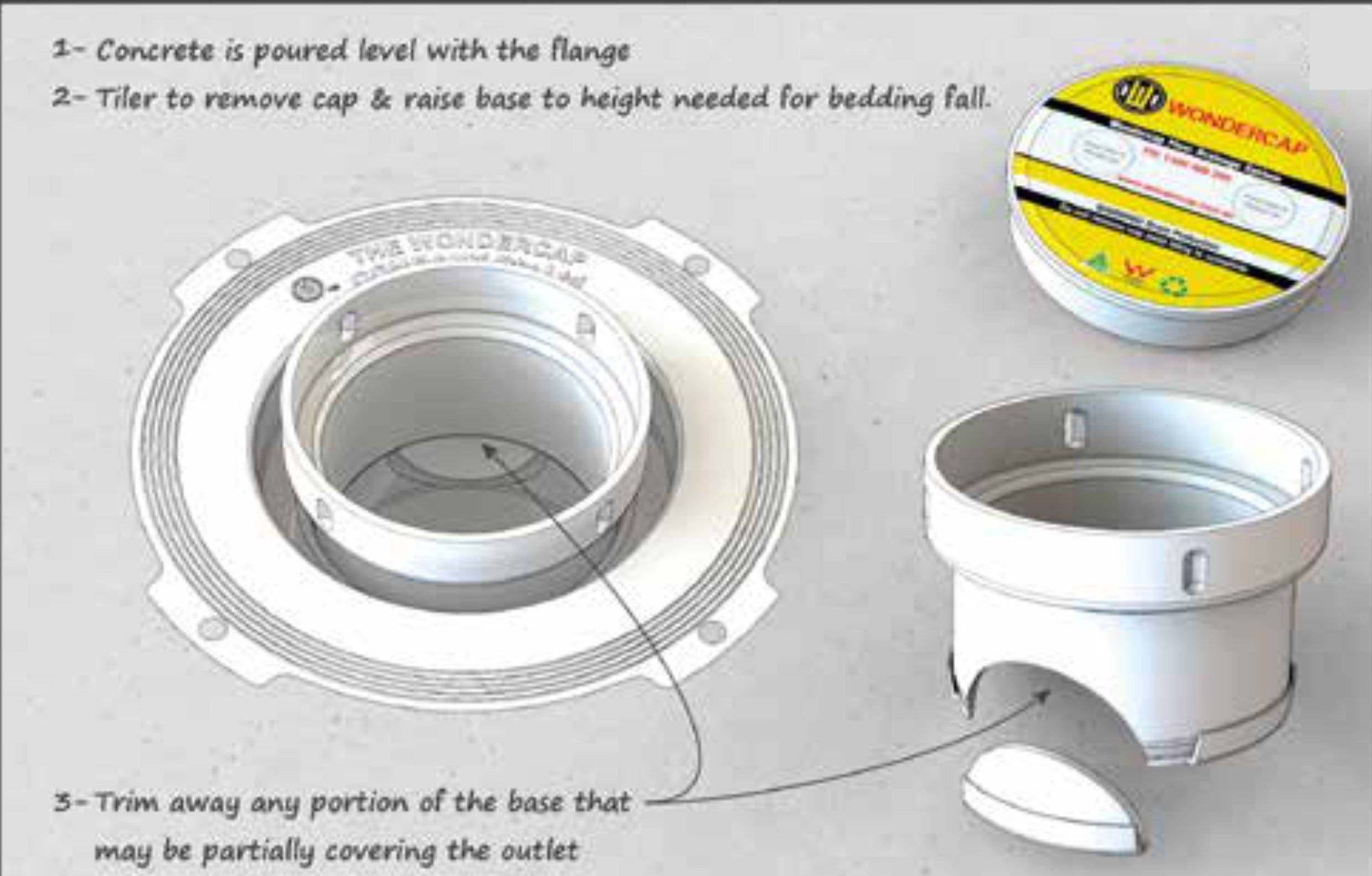 Step 5
Support the base with bedding (allowing for tile thickness) and bed from the edges of the area up to the lip of the base at a grade of 5mm for every 300mm.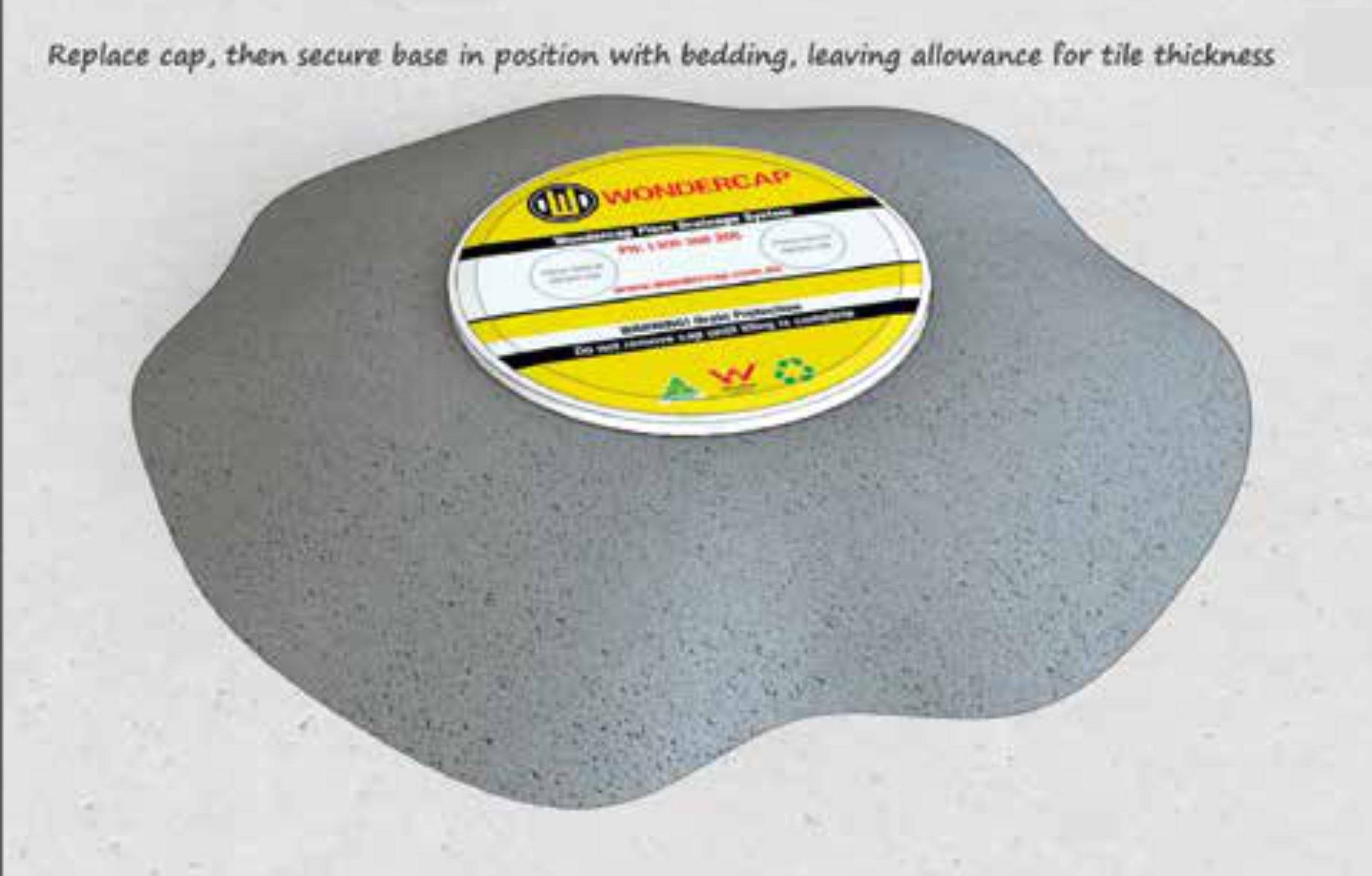 Step 6
Apply a waterproofing membrane as required, allow a minimum of 24 hours to dry, be sure to flood test the connection and tile as necessary.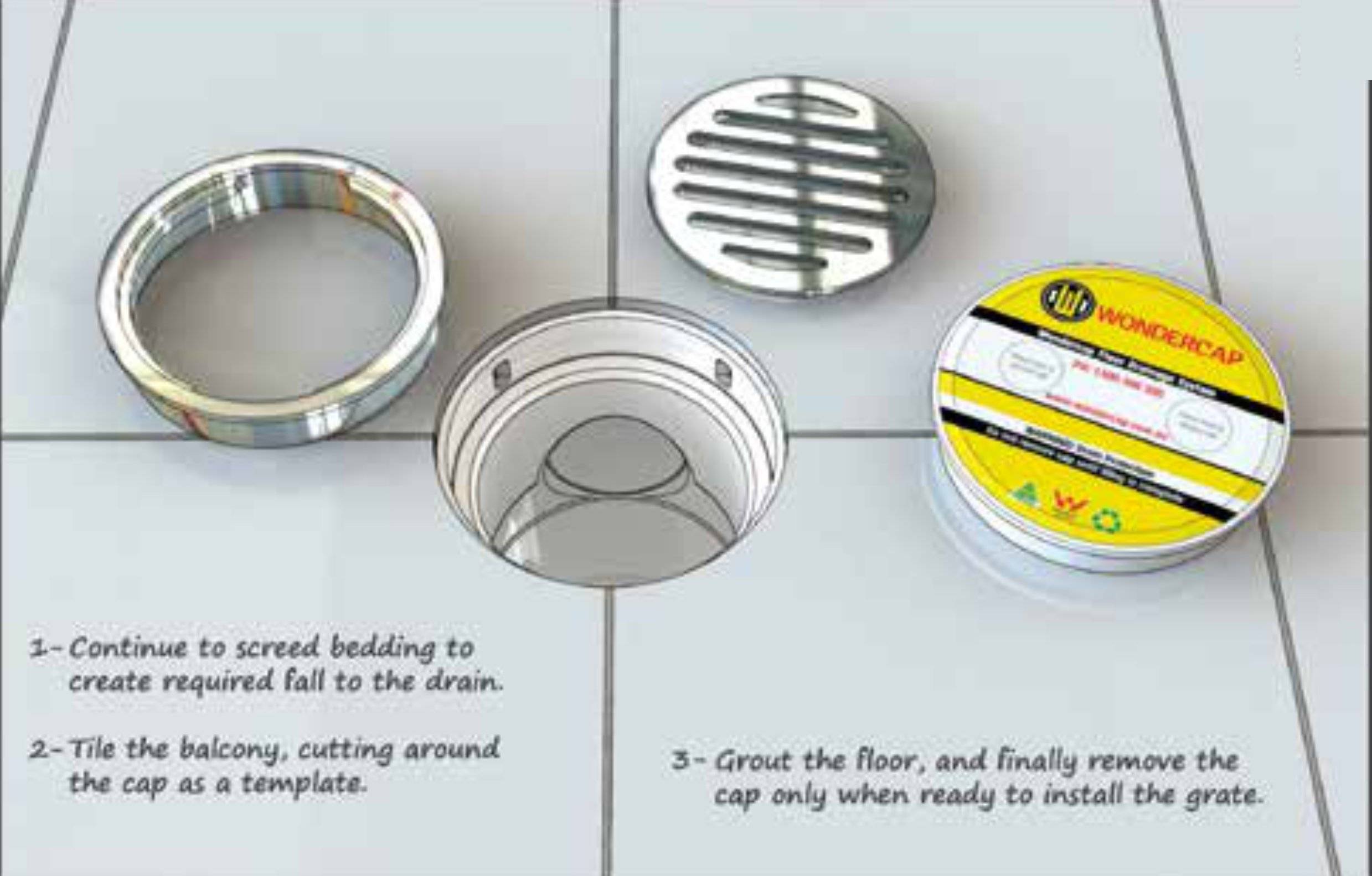 Protective cap

Adjustable base
Correct fall to the floor and shower drain hole

Achieve accurate screed/bedding levels

Protection from construction waste entering the drainage

100% accurate positioning of grate over drain hole

Active moisture drainage through our patented weep-hole technology

Hygienic protection

Customer satisfaction
Sizes for transition from 100mm grate to
100mm drainage pipe

80mm drainage pipe

50mm drainage pipe
Shower and floor drains

Bathroom, shower, laundry, ensuite

Construction and renovation

Outdoor patios, balconies and paved areas

Planter drain outlets